80cm of bearded books:
sharing a table with obook publisher at
Offprint Paris 10.-13. November 2011
release of
BOOK LOOK BOOK
now postcard A5 available
photo by martin fengel
patti smith meets murat kurnaz
buy a full set of books and get
this beard for free
better
offset
than
upset
c
cm
cmy
cmyk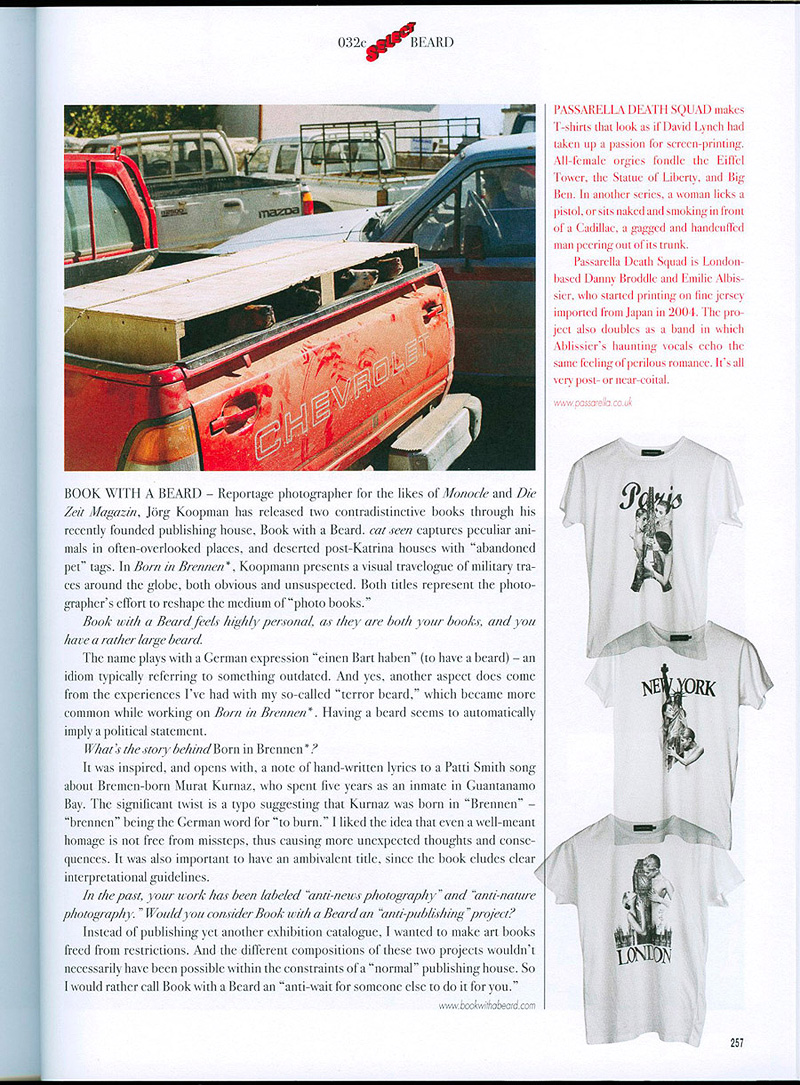 032c magazin likes bearded books as well:
benten clay sent a beard from finland. thanks
FUTURE TALK:
FROM 2012 ON, BOOKS WITH A BEARD WILL BE AVAILABLE TROUGH VICE-VERSA DISTRIBUTION BERLIN
!
a one handed backflip though BORN IN BRENNEN* plus cat:

blurb newsletter…DON´T BELIEVE THE HYPE